Watch
Media: Paint Tool SAI, Wacom Intuos 3
ORIGINAL
Masa (black/red-haired) and Ebun

Old characters, new drawings XD
I'm trying a different technique here. I like it :3 I may do some commissions in this style? Nyuuu~
Kitty needs a name (·3·)
Commissions are open

INFO: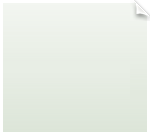 Commissions - OPEN and changes Well, well, time for new commissions!
There will be changes though: I've grown quite demotivated with the styles and options I offered before. They're not challenging me anymore, and because of that, they're not so funny to work on, and fun is the most important part of the process, 'cause the more you enjoy something, the better you do it.
From now on there will be an unique style and price regardless if it's a portrait or a full body, and I will aim for more composition-illustration feel than just a 'standing character'.

▌BASICSWHAT IS 'COMMISSION'?
In easy terms "commission" is paying an artist to get a picture drawn for you.

The owner of this deviation has disabled comments.